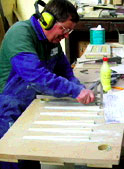 Gibson Patterns is an engineering pattern making business based in Christchurch, New Zealand, establised in 1954.
Gibson Patterns makes patterns for the general engineering industry, as well as specialist patterns for vacuum-formed packaging, and special one-off commissions.
See Gibson Patterns page for more information.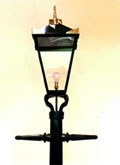 Southern Lanterns is a subsidiary of Gibson Patterns.
Southern Lanterns manufactures a range of reproduction Victorian gas lanterns, styled on the original gas lanterns and poles used in the last century.
The range includes wall lights, bollards, sun dials, letterboxes, and signs.
See Southern Lanterns page for more information.